Wine and spirits are often synonymous with celebrations, and there is no shortage of celebrations between November and January. There's a reason this time of year has been dubbed "The holiday season", after all!  It is the time of year where we go out of our way to gather with friends and family and, unsurprisingly, a time when alcohol sales sky rocket. 
According to a new study, the average American consumes 2X the amount of alcoholic drinks over the holidays than any other time of year. In fact, 69 percent of those surveyed said they're more likely to socialize during this time of year, leading Americans to spend $537 a month on social events including drinks, dinners and parties — more than double that of an average month. 
Whether buying gifts for loved ones, or simply wanting to bring their favourite wine to a dinner party, the holiday season is the busiest time of year for alcohol eCommerce and it's important to capitalize on consumers' willingness to spend. 
If you haven't already started planning your holiday eCommerce strategy, or you're looking to add a little something extra to help you stand out from your competitors, here are four quick and easy to implement strategies to maximize your wine sales this holiday season. 
1. Sell Gift Cards
Since 2006, people have favoured gift cards over any other present and that isn't likely to change anytime soon. The benefits of gift cards are dual sided — they give the recipient the freedom to purchase whatever they want, all while eliminating the stress of finding 'the perfect gift' from the giver. Whether consumers are looking for stocking stuffers, last minute gifts or anything in between, it's easy to see why gift cards are one of the most popular choices among gift giving shoppers. 
From a business perspective, gift cards are a fool proof way to keep a consistent flow of customers before and after the holidays. Leading up to the holidays, your sales will peak from customers looking to purchase gift cards. Once the holidays come to an end, people who received a gift card will visit your winery either in person or online, generating new customer traffic that you wouldn't have otherwise gained. The best part? 65 percent of gift card users spend 38 percent more than the value of their cards, creating an invaluable post-holiday revenue boost. 
On Commerce7, you can create virtual and physical gift cards to sell to your customers — a surefire way to increase your holiday sales.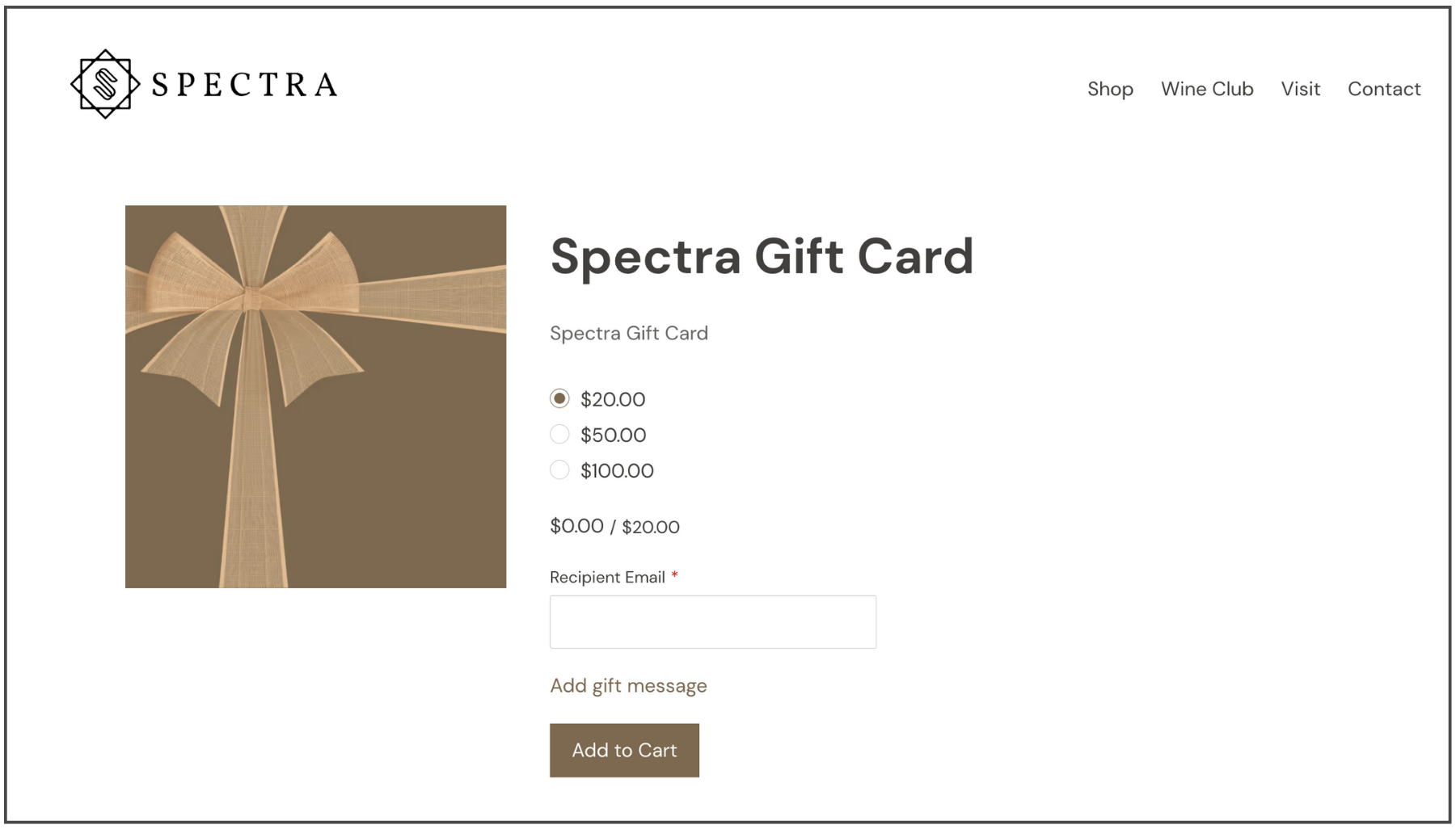 2. Offer Holiday Product Bundles 
Every year around the holidays, brands bundle their products together in hopes of catching the attention of consumers and more often than not, it works. Product bundling is a technique where several products are grouped together as a single unit and sold for one price to gently encourage customers to buy more products at a time. This is an easy and effective way to increase your average order value. 
Though there are several ways products can be grouped together, the simplest way to do this in Commerce7 is to create a bundle product. This will allow you to create a new bundle with products you select from your existing inventory and offer it to your customers at a reduced price.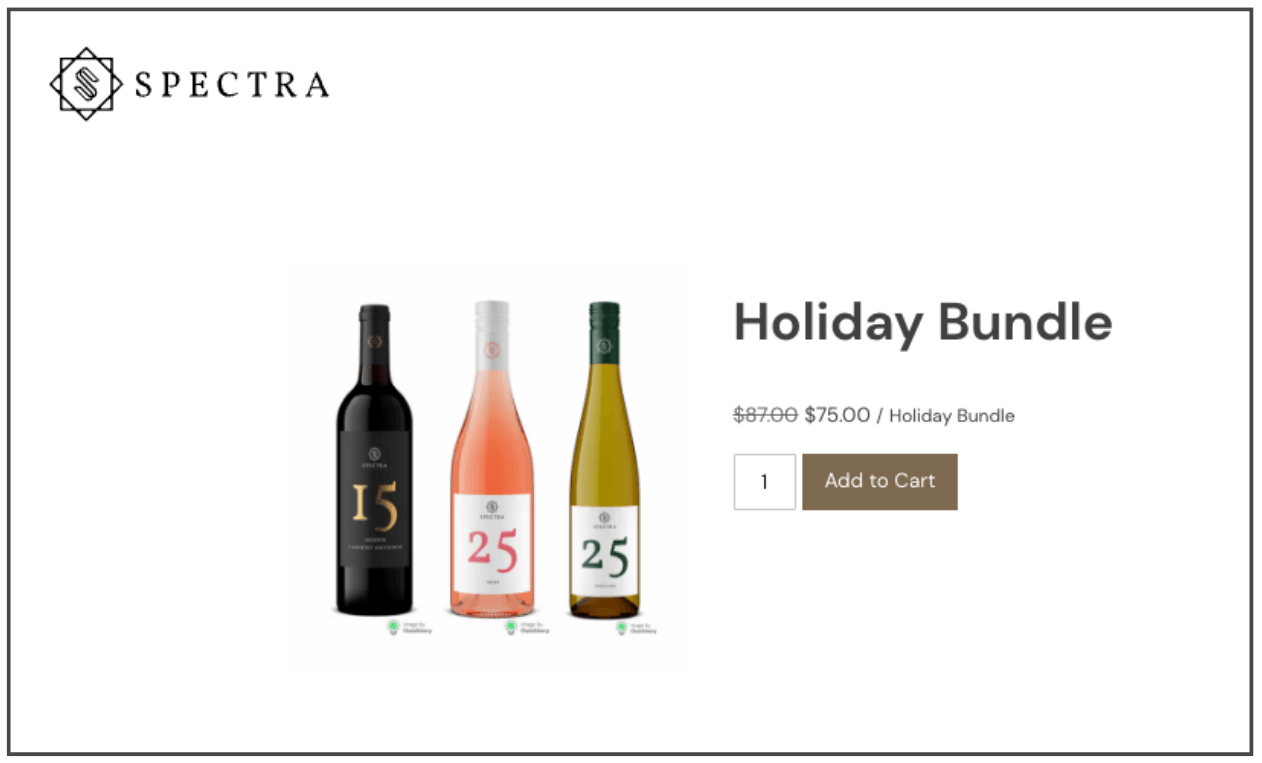 3. Give Your Customers Free Shipping 
It's simple — free shipping leads to more sales. It's important to remember that consumers are highly motivated by free shipping. In fact, 84 percent of consumers have specifically made a purchase because shipping was free, and 30 percent said they always increase the size of their orders if it qualifies them for free shipping. If offering free shipping on all orders is not realistic for your business, try offering reduced rates ($5.00 shipping all season long) or incentivize customers to qualify for free shipping using promotions (Buy 6 bottles to earn free shipping). 
If you think about shipping from a customer's perspective, free or affordable shipping is practically a must for the holidays. There are so many ways you can approach shipping, but we always recommend offering free shipping on all orders (holiday season or not!). If this isn't an option, we recommend creating an automatic shipping discount for orders that meet a certain bottle threshold. This is a great way to offer a free shipping option without breaking the bank. By doing this, you incentivize customers to purchase enough bottles of wine to qualify for free or discounted shipping which will increase their average order value and help offset your shipping costs.  
Tip: You can use Cart Carrots to display your shipping promotion in the side cart on your website to both inform and encourage customers to meet your free/discounted shipping threshold.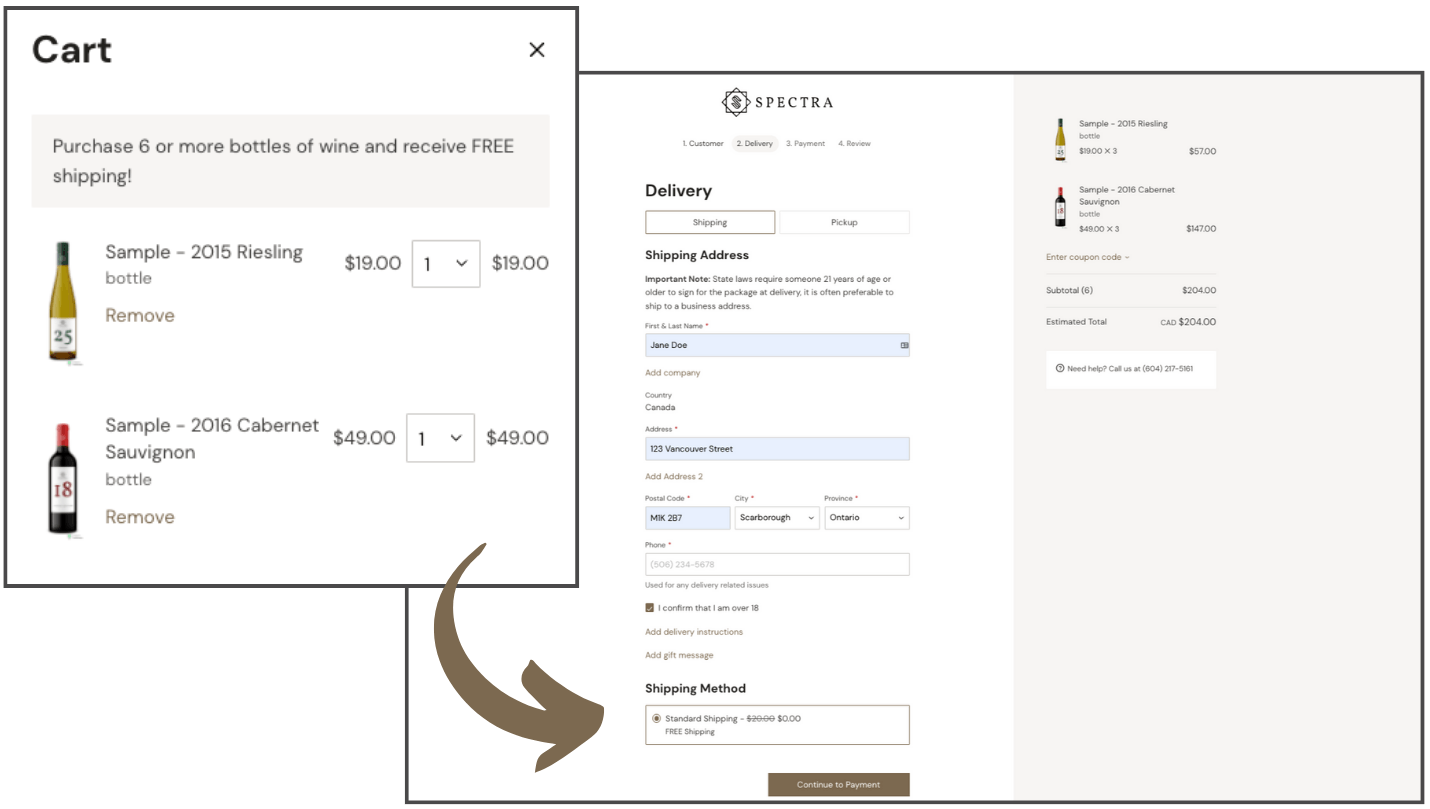 4. Create Holiday Specific Email Marketing 
If your winery has built out a strong email list, email marketing is an incredible asset during the holiday season. Using emails can help your winery get noticed during the holidays, raise brand awareness and attract new customers through unique deals and holiday promotions. An effective way to create a holiday campaign on Commerce7 would be to create customer tags based on brand engagement (New customer, first-time buyer, repeat buyer, club member) to create segmented email lists and send out email campaigns that contain unique promotions or deals specific to that group of customers using Commerce7 Campaigns. For example: 
New customers get 10% off when they spend $150 or more 
First time customers get 15% off when they spend $150 or more 
Repeat customers get 20% off when they spend $150 or more 
Club members get 25% off + free shipping when they spend $150 or more 

With these simple tips and tricks, your winery will see an uptick in revenue over the holidays and should be well on its way to a successful holiday season!