Vancouver, British Columbia - Today, Commerce7 announced a new, secure way for US clients to accept payments - Apple Tap to Pay on iPhone.  The new feature will allow wineries across the US to securely accept contactless payments including debit and credit cards, Apple Pay, Google Pay, Amazon Pay, and other mobile wallets through a single tap on an iPhone. No payment terminal required.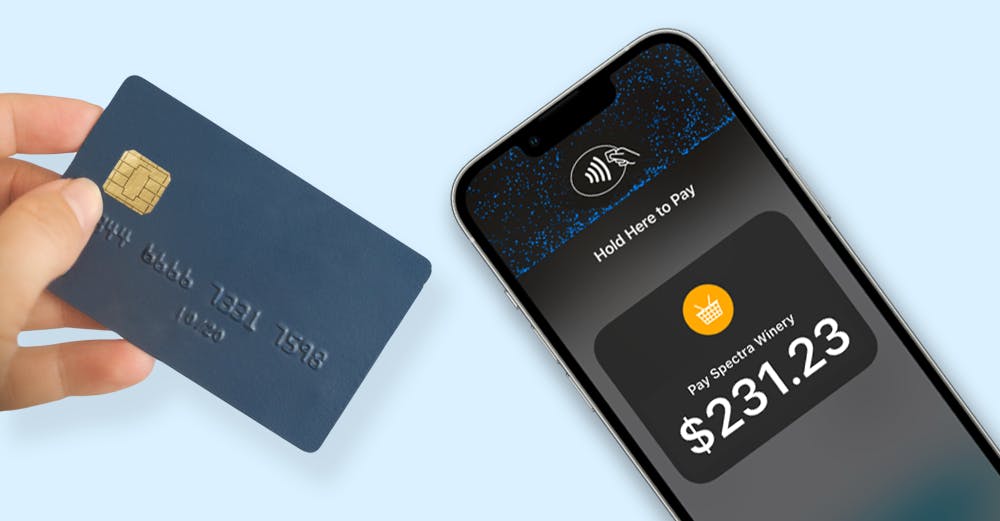 Instead of an EMV device at checkout, customers will tap their credit card or other contactless payment option on an iPhone, where the payment will be completed using NFC technology. This service is going to change the game when it comes to accepting payments; enabling wineries to seamlessly checkout their customers anywhere they do business. 
"At Commerce7 it's our mission to create better shopping experiences.  When we look at our point of sale payment devices, the only thing better than our current devices is having no device at all," said Andrew Kamphuis, President of Commerce7.  "Apple Tap To Pay removes the payment device, eliminates friction and creates a better customer experience." 
When it comes to payments, security is a top priority for Commerce7, and Tap to Pay on iPhone is no exception. This technology is designed to protect the customers information, keeping their card details between the wineries payment service provider, the customer and their card issuer via the Secure Element - an industry-standard, certified chip, which is compliant with financial industry requirements for electronic payments. In addition, Apple Tap to Pay doesn't collect the customer's name, address or phone number and has been approved by Visa, Mastercard, American Express and Discover. 
Andrew Kamphuis added, "While this technology is only available today on an iPhone, we hope to see Apple expand it to iPads, and we at Commerce7 will continue to push the bar when it comes to delivering modern technology to our client base."
Tap to Pay is now available to all US wineries on Commerce7 using Commerce7 Payments and can be used on an iPhone XS (2018) or later device for transactions of $250 USD or less. 
-
About Commerce7 
Commerce7 is a modern DTC platform for wineries focused on providing customer-centric commerce solutions. Innovative features including being 100% API based, a top shelf personalization engine and modern ecommerce and club tools has made it the platform of choice for over 1,400 wineries worldwide looking for a more cutting edge solution. Regardless of size, all clients on the Commerce7 platform have access to the entire suite of products, features, and functionality.
For more information, visit www.commerce7.com.